'If you want to go fast, go alone, and if you want to go far, go in a group' – this is an African proverb and the one who has been most affected by this proverb is Nahid Hasan.  Nahid started his journey alone and is currently running a digital marketing company called 'Bizcope'. How far has he come to this day? Well, we can easily see that by looking at his digital marketing agency and his team. But every journey has a start, a story of someone or many behind it. Today we will talk about what we came to know about the journey Nahid had.
What was the Story of the Beginning of Freelancing for Nahid Hasan?
Nahid started his work with a marketplace called Odesk. Which is now known as Upwork. Nahid had the will to make his path better and his curiosity and willpower guided him through that.  He became acquainted with a lot of things in the online world due to his involvement with blogging in student life, and a lot of curiosity and attachment helped him to know and learn more.  Once he came to know from a friend that one can earn money by working online through Odesk Marketplace. With the skills he had, he entered the world of freelancing by joining that marketplace. He tried to start with as much work as he was capable of doing and gradually it worked. As he says, by the grace of Allah.
How Challenging was the Start?
According to Nahid, he didn't have much of challenges to face. He likes to think about everything in a positive way. So, the challenges he had to face actually didn't seem like a challenge to him. Also, his insight, humbleness, and clear-cut approach to work helped him a lot through this. He says, "I was very transparent and confident when I started.  I still remember, in the beginning when I applied for a job at Odesk, I would write in the cover letter, 'I'm new, but I'm a quick learner, and I can give you the confidence that you will get what you want, if you don't get it I won't charge you anything, Or I'll refund."  This transparency and confidence of him encouraged the clients to entrust the work to him. He was able to keep his word for the most part and that helped him get more works and thus he moved forward.
One more thing he added which is really essential, he was always thinking, what skills does he need to acquire to go to the next step. And this is important. He figured out the specific skills he needed and then invested time learning them, even taking less work when needed.  Which, of course, benefited him more as he had new and better skills to offer, he could get works of bigger budgets. And by polishing skills his chance and payment rate increased day by day.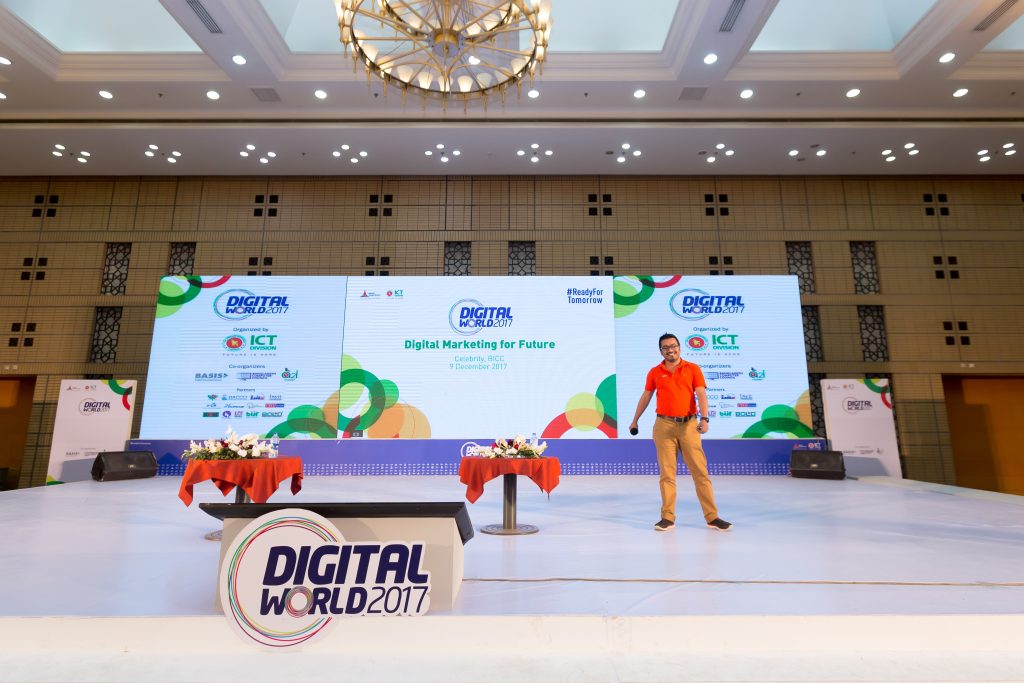 How did the Matter of team Building Come to Mind?
As we stated earlier, from the beginning he believed in team success. Nahid says, "I always think about how to employ more people. Even to this day I still think this way.  So, I tried to find people, someone who can think like me. Positive people, hardworking people. Also, the fact that how and where we can work together." He still carries these values with him and the first thing he sees in a person when hiring a team member are these qualities, a similar mindset. Nahid believes skills can be taught if they are a little low, but work cannot be done together if they are not ethical.
What Kind of Services does Nahid offer Nowadays?
In Nahid's company, they specialize in search engine optimization, digital marketing, web design, and content writing services.  95% of their clients are from the global market.  25% of which is from Upwork and the rest from Client Direct Channel. They are also involved in affiliate marketing.  Basically, Amazon Affiliation.  Some time ago they also started working on a digital product related affiliate marketing campaign.
Any Suggestions for Newcomers to the Sector?
For newbies, Nahid firstly suggests developing communication skills.  He also recommends developing sales and marketing skills.  These skills must be developed in professional life, he says.  Otherwise, it will be difficult to do essential parts of freelancing, like- client management.  Many people do not get a job even though they have a lot of professional skills.  That is because they lack sales and marketing skills. If your communication skill is not good you can't fluently communicate with the client or represent your potential for their work. The same goes for professional negotiation skills. You have to develop these in order to move forward.
Also, he says one needs to have passion for the work. You get addicted to work and do even better, and then there's no stopping your goal.  One should always think, what comes next? Do I have the skill to complete those tasks? If not, how to get there?  How to develop yourself further? He also says a little improvement every day can actually go a long way.
Nahid Hasan, being successful in his path likes to guide others in this sector. He constantly creates content for newcomers to his blog which is growwithnahid.com. He also says one can help others by teaching them his own skills.  Which also plays a role in one's skill development even further.
So, this is Nahid Hasan's story, who has come through a long journey of 10years in the freelancing sector. Gradually developing himself and building a team and spreading it even further to a marketing agency- where now he also guides other newcomers who have the dream of being like one of his kind. Thus, people like Nahid Hasan who are working in the freelancing sector, are contributing a great amount to not just our economy but also the social and digital developments of our country.