Atiqur Rahman is a professional web developer and freelancer. His experience and the journey as a successful freelancer are remarkable. We tried to learn that story and, in this article, we will be focusing on how his journey was from the very start. 
How did he Start and When?
In 2010, he was a second-year student in university. He started writing blogs, learning Html, CSS in the university cyber cafe. He didn't have his own computer back then. Within a few days, he created a blog site in his own name and started working on Google AdSense and microsites. Then he bought a computer with his own money.  After having a personal PC, things became easier. He says, 'At the end of 2011 I started working on Upwork (old Odesk) as well as improving my skills on JavaScript, PHP, jQuery and especially WordPress software.  I started working on Fiber in 2013.  In 2016, I founded ABC Theme and continued to sell premium WordPress themes in Envato Market (ThemeForest)'.
What does he Actually Do?
He is a website developer. He creates different websites for clients, especially WordPress websites, and also solves website related problems. In addition to WordPress, he has good skills in HTML5, CSS3, JavaScirpt, PHP, jQuery, also he's learning JavaScript's ES6 now.  He has completed more than 7500 projects in Upwork and Fiber.  On Fiber he was one of the first two top-rated sellers in our country.  After establishing ABC Theme, he started freelancing work again from 2019 with a gap of about 1 year in 2018-19.  In addition to Fiber, he currently works at Upwork as a top-rated freelancer.
Why Freelancing?
As he said he chose it simply because he likes working in it. But he didn't have any plan to make it his career at first, but after gradually becoming better he chose to do so.  Being the only son in the family, he also wanted to contribute to his family earnings. And he did get a long way- 'When I was in my fourth year of university, I was already earning 60-70 thousand Taka a month.  Is it possible to earn this much at any job at starting?  Above all, I have chosen freelancing as my career because of the flexibility to work, freedom and good income.'
How Hard was the Journey?
My start was a bit challenging, says Atiqur.  In 2010-11, there was no training center from which one can learn freelancing.  Online data was not as organized as it is now.  Many people did not take the subject considerably at first. Despite all these he was confident in his work, and applied for the job. Atiqur has tackled those challenges with his will power, honesty and hard work.  Now, of course, this path has become much easier, the Bangladesh government has taken many initiatives to make the path of freelancers easier.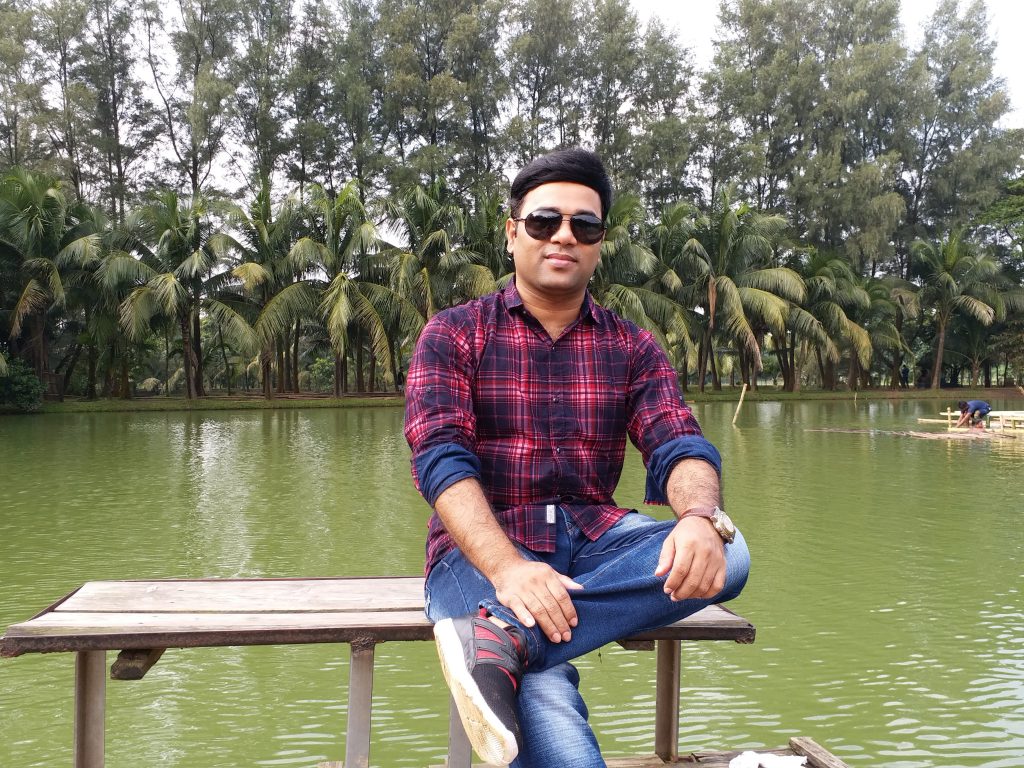 Is There Anyone who has Inspired him?
'I don't remember any particular name, but overall, when I read articles on different blogs, watched different video tutorials on YouTube, listened to them, saw their success, and inspired myself.  My family has always supported me to be a freelancer.', says Atiqur.
 Which Marketplace is he Working in?
He is currently working as an independent freelancer at Upwork and Fiber and as an author at ThemeForest.
 How Do You Keep Developing Your Skills?
About this, he says, 'I try to learn something new for 2-3 hours every day.  I am already trying to learn the advanced level of any new web language or the basics of the subjects I know.  I think these are the things every freelancer should follow.'
What's the Worst Part about being a Freelancer?
When it comes to working in the marketplace, problems mostly come from clients. He also faces those, also market places sides with the clients most of the time. One should consider these challenges when starting freelancing.
What's the Best Part about Freelancing?
Freedom and success are the main sources of joy for a freelancer.  Your interest in working will increase when you are top-rated in the market. Atiqur was one of those for more than 5 years. He's worked with people from more than 100 countries, which is a significant achievement in his life.  In addition to independence, successful freelancers can quickly become financially self-sufficient and can easily provide family wishes and demands.  He bought a huge flat in Dhaka last year worth around Tk 1 crore with freelancing money.  At the age of 31, he was able to do all this legally on his own by doing freelancing.
You have been Working for a Long Time, Share 3 Tips to Keep the Client Happy?
1) Applying for a job by understanding the job: You have to apply for the job after making sure that you can do the job well and meet the client's demand.  
2) Communication: To keep in regular touch with clients, to provide daily job updates, and to give the client an idea of ​​when the work will be completed, this will make the client happy.
3) Delivery: It is very important to deliver the work on time.  If a project takes more time, the client should be told in advance and the time should be extended.
Any Tips for Newbies
New freelancers are seen to be scared at first, what will happen to me?  Will I be able to succeed in the market?  They are a bit hesitant.  He would like to say to the newcomers that – You must be confident about yourself. You will definitely get a job in the market if you have enough work skills, patience, the desire to not to give up.' Also, he says to improve one's communication skill, one day or another a newcomer will get a job, if he does a good job that client will want to work in future, also clients will increase in number.  
What are Your Goals for the Future?
As well as working, Atiqur is trying to work to improve the quality of freelancers in the country and hopes to continue to do so in the future. He makes various videos on his Youtube channel and various articles on his personal website devatiq.com. He is also a senior admin of Fiverr Help Bangladesh, one of the largest and most recognized Facebook group in Bangladesh.  The group currently has about 1 lakh 8 thousand members.  Almost all group members are involved with freelancing. 
'At the initiative of the group, in September 2020, we had a live online program with our Hon'ble State Minister for ICT Junaid Ahmed Palak about the careers of freelancers.  I also organized an event from Fiber Official in July 2020 where I was the speaker. In the future, I would like to offer web development courses from my website to Advance Complete for free.  There is also a desire to provide a software firm or a restaurant in the future to create employment for some people.' says Atiqur.
So, this was the story of Atiqur Rahman, a successful freelancer, also who is currently helping thousands of others to become successful like him.