The Coronavirus outbreak has brought dynamic changes in the lifestyle of the people. Being confined at home, people have embraced digital forms of entertainment. One such means is live-streaming, videocast, or sharing of live video in real-time through the internet to a worldwide online audience.  According to Payoneer, a leading fintech company, global demand for such live streaming has increased more than ever before during the first half of 2020 and is expected to grow upward. 
Key Details:
Market size: Video streaming market was worth an estimated $30.29 billion in 2016, is expected to reach $70.05 billion by 2021, and $184.3 billion by 2027,  surveyed by researchandmarkets.com. 
Rising trend: Since the beginning of covid-19, the live-streaming sector grew by  45%. Also leading streaming company Twitch and Youtube Gaming's viewership increased by 10% and 15% respectively.
Income source:  More than 50% of live-streamers surveyed by Payoneer have been earning from live-streaming platforms for less than a year. In which 38% of streamers expect their earnings will increase during the pandemic and 62% anticipate their earnings will grow once the pandemic is over. 
Growth: TikTok, one of today's most popular video-sharing platform, saw an 18% week-on-week growth rate in U.S downloads alone. 

( Data source: Payoneer)
Live-streaming allows influencers, gamers, and performers, all-in-all the freelancers, to engage and connect with the audience across the world. Let us know why live-streaming is an excellent platform for all people alike.
Why People Are Choosing Live-Streaming
Anyone from across the globe can profit from live-streaming and earn money, making themselves visible among the competitors. A few other reasons are as follows.
Massive Growth During The COVID 19
With the need to maintain social distance, the habit of socializing in-person has now changed to a digital medium. Thereby, you can see a sharp growth in live-streaming platforms. Many influencers or freelancers are using live-streaming on the social media platform to establish their business.
They might connect with other prevalent celebrities during the live-streaming and have a live conversation on a specific topic. Another way is by providing a product review and encouraging people to purchase it. Musicians and dancers can use the platform by hosting live concerts.
Live-Streaming Leads To Active Engagement

People have shifted their base from written content to video-based content. Why? It is because they are more interactive and ask for real-time participation. The live-viewers are likely to experience immediacy, connection, and excitement during the live-stream.
Another thing is that if you choose live-streaming, people are most likely to search for you on the platform and send messages or emails. It leads to more views and active engagement.
Platforms To Use For Live-Streaming
There no argument that live-streaming has changed the way we connect and share with others online. While there's plenty of medium to interact, live-streaming is the winner in terms of enthusiasm and accessibility of interaction with the audience, followers.
There are several platforms available that offer live-streaming options. Let us take a look at them in details and the features they offer:

Facebook Live
Facebook Live is a platform that allows people to share their content with their Facebook friends and followers. People can easily live-stream from their personal profiles or public pages.
Key Facts
  Real-time communication

  Followers will receive instant notifications

  Free of cost
YouTube Live
YouTube Live allows users to record and broadcast their content on their YouTube channel in a real-time environment. This medium offers excellent analytics and services as a real-time chat to make the conversation more interactive.
Key Facts
  The audience can share their thought live via chat

  Either watch the live video or save it to watch later

  No extra efforts required for post-productio

n
Instagram Live
Recently, Instagram Live has gained immense popularity among the people. It is the most used social media platform as of now. The live feature works along with Instagram stories where the users can broadcast live videos.
Key Facts
  Interact with viewers

  Save and share Instagram live video to promote

  Go live together with other accounts simultaneously
TikTok
Equipped with features like creating, sharing, and discovering short music videos, TikTok is a popular live streaming platform since 2016. User in TikTok, experiences an online or digital version of the Karaoke. It also allows users to go for live performance.
Bigo Live
Bigo allows users to enjoy its unique feature to show off their talent and make friends from around the world. More than 200 million users share their favorite moments, dance, sing, gain fans, and became a sensation among followers.
FaceCast
With the mission of creating a new "video social era" FaceCast is a global live streaming community. With millions of users in over 150+ countries, this platform enables users to share their special short videos and live charts.
Also, platforms like
Mango Live
Live.me 
Periscope
Twitch
Mixer 
Mico
is some of the next big name in the live streaming space.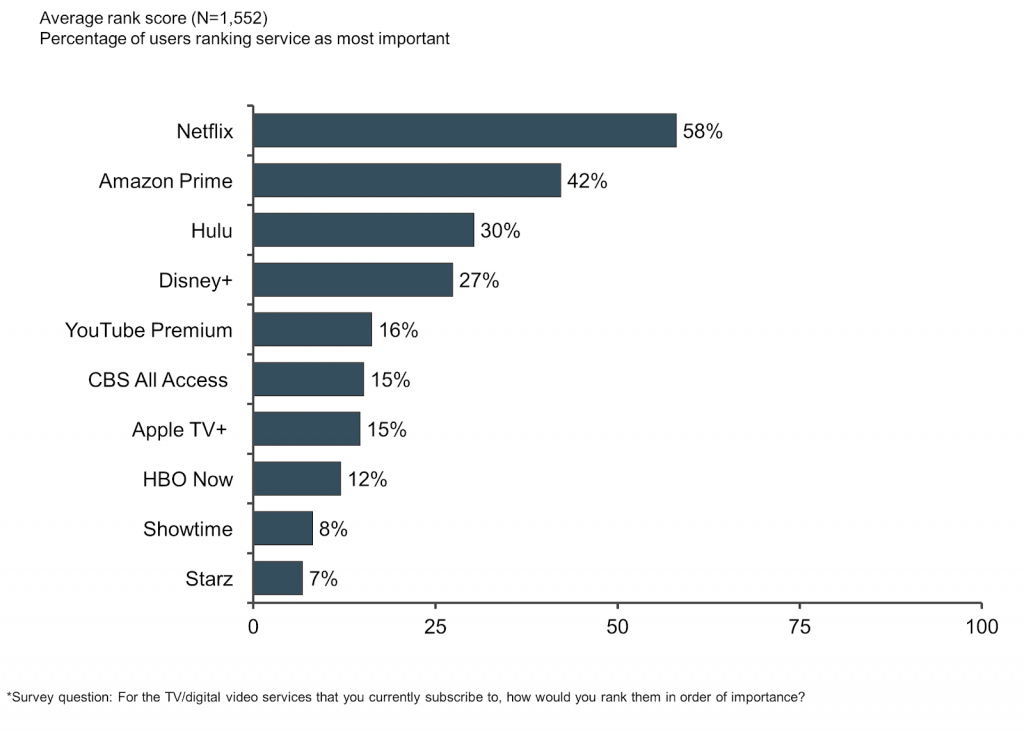 (Source: Payoneer)
How Companies are Coping with the Demand for Live Streaming?
"We demand there will be an increased growth in the live streaming vertical during and post COVID-19 because most people are spending more time at home adapting to this new normal. Live.Me provides a new trending way for people to stay connected on social media and we foresee there will be a 30% YoY growth in the next 3-5 years"  
Angela Yang                                                                              
CEO & Head of Finance, Live.me

Final Thoughts
The future of global live-streaming seems bright, with businesses also taking over the digital market. With the rise in live-streaming, individuals have gained enormous followers and connections. Moreover, they have started earning more than usual.
If you would like to be a part of the new uprising platform, don't wait and start streaming.