Muhammad Asif, whose study life began with marketing subject.  And now he is working on digital marketing.  He also provides services to various clients and agencies in the country and abroad.  The goal of which is to create skilled manpower through teamwork and to put Bangladesh in a strong position in the world.
How Muhammad Asif Started and Why
Md Asif had prior knowledge regarding freelancing. Then he started freelancing in 2012 along with one of his coworkers. They worked through Odesk.com and their work was SEO (link building) work. Asif had already learned some things about freelancing many times from some community groups on Facebook.  Sometimes he used to read magazines, sometimes articles on blogs. This is how he got interested in freelancing.
As Asif says, "I started freelancing mainly for my job as well as extra income at that time.  At first glance, it seemed that earning so much money a week by working so little is a very big deal.  Along with that there is flexibility to work.  Even though I was working at night, I had a lot of fun thinking that I was working in a completely different sector than others.  Gradually, however, it turned out to be my favorite thing to do.  I am not fully involved in this sector as I have seen a good career opportunity by developing skills."
What's His Job
He is currently involved with Digital Marketing Services.  Serving a number of companies and agencies in the country and abroad.  He has been working in this sector for the last few years with Search Engine Optimization, Search Engine Marketing, Facebook Ads, Affiliate Marketing, Print on Demand, YouTube Video Marketing, Digital Marketing Strategy Development and Consultancy.
How Hard was His Journey
Asif is a self-taught freelancer with help of communities and the internet. So, the beginning was quite challenging.  Because in the beginning he didn't go anywhere to learn to work, he didn't have any job ideas, he started gathering experience by going to different blogs on the internet and bidding in the marketplace. 
Having confidence in English language-based communication made it easier to get a job. Also, he says," But later on, various community groups on Facebook helped me a lot.  From there the networking has been done by a few very good people, who would give good advice on a regular basis.  I have also received guidelines to work directly from clients at different times.  Which actually made my walk a lot easier.  Alhamdulillah."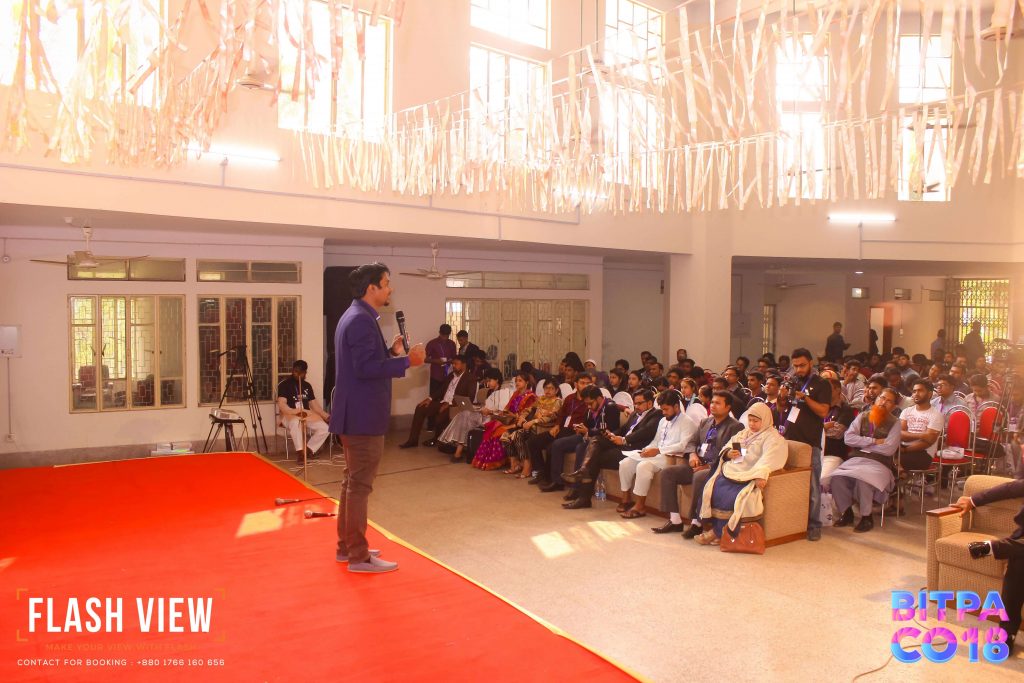 Which Marketplace he Works in
He basically works on Upwork now, but not too many projects.  He has his own affiliate marketing site.  Working there, going with client service.  He also gets leads for clients through his blog, https://niravasif.com blog.
Who Inspired his Work
As he loved freelancing and saw many people doing it on various platforms, he gathered inspiration from many different persons. There's a lot of people he's learned from and been inspired by. But there's always a single person who inspires us most. And for Asif, as he says, "I have been inspired to see many Bangladeshi online professionals in different groups.  But to put it bluntly, I always respect someone differently and he is Masum Rana Bhai. Then I learned Professional Affiliate Marketing from Rifat Bhai." He also said that many have made direct contributions to his career, such as his friends, senior brothers and he's really grateful to everyone for all they have done.
A Fulltime Freelancer's Hardships
Coming to this long way as a full-time freelancer, there were many ups and downs. We tried to learn about his hardship which we believe will help others too. According to Md Asif, the biggest challenge is to hold the mindset.  When it comes to working full time in the online marketplace, sometimes there is a lot of trouble.  For example, there are risks such as getting a job in a hurry, losing a rating, changing the job rate, and suspending an account.  So, it is very tough to constantly increase one's skills with a very strong mindset.  At the same time, soft skills like being an expert in client communication and good devices and internet systems are also among the challenges for a full-time freelancer, as he says.
A few Advices from Md Asif to Starters
For newbies, Asif says It's important to look after a few things when you are new in this sector. Among those, the amount of charge, deadline managing, client negotiations, time zone managing etc. are the important aspects.
He says, "When it comes to working in the marketplace, the client's company size, previous feedback, job rating, and market demand for your work should be checked.  In the new case, the price may be a bit compromised to increase the portfolio in the beginning, but it cannot be much less than a standard package. 
Negation skills can be a factor here.  When you go to bid, calculate your own time value of money.  How many hours of dedicated work do you need to do to work on a project?  Approximately how much you want to charge for that."
He also states,
Never Make Fake Promises
Tell the client how much input you can give in the time or budget that has been fixed.  Never over-promise to make a diamond, because the client will expect more from you.  There will be a bad situation when you cannot fulfill it.  Rather, if you deliver 10% -15% more than what you promised, your client will love that. be careful about this.
Don't Make the Client Make Extra Expenses
There are many people who tell their clients that it costs a lot more than it actually does. This shouldn't be the ethics of any professional.  Some clients do not have much expertise in the technical area, so some freelancers offer this facility.  Instead of trying to figure out what to do with your client, try to figure out how to get the most out of it.  As the client's business grows, so will your work – keep that in mind.  This professionalism is essential for getting repeat orders from clients.
Be Very Aware of Deadlines
Do try your best to work within a limited time. If the work cannot be completed on time, in that case make it clear to the client that the work may take a little more time to complete, depending on the quality.
Lastly, he says, "Staying focused, developing skills and getting down to quick action.  It is not possible to run in the marketplace in 2021 without learning to work.  So, learn first the work that is in demand now and the opportunities will increase in the next few years.  In order to make your place as a new comer in the job that Already is doing a lot of freelancers, you have to reach a lot of expert level.  Because there are already a lot of experts working in the market, you have to compete with them to get the job done."
So, this is Md Asif, who is a successful full-time freelancer, digital marketer, and also a digital marketing mentor. Not just his job and career, he also helped a lot of other people by mentoring them through the last three years and wishes to continue to do so. He hopes to create a lot of skilled digital marketers in our country so that they can enhance the reputation of Bangladesh at home and abroad.