Due to a successful freelancing career, some ordinary persons are no more ordinary. Now they are extra-ordinarily solvent. But don't think we are here to measure their success by the dollars they earned. Rather, we praise their perseverance, dedication, and struggle for a solvent life. And a solvent person like Mahfuz Alam can ensure standard life for others too! As an established outsourcing icon, he can now satisfy his family members, employ other freelancers, and is a lighthouse for many potential freelancers. Today we will be illustrating his freelancing journey to you. If you are really passionate enough to shine in this business, then this article is especially for you.
Outset of that Ordinary Person
All the outsets are as challenging as sweet. When we knocked Mahfuz's memory about his beginning, he got excited. 
He says "I have started my freelancing career in 2014. Luckily I had a brother, he guided me from the start. Although I had to learn a lot of things from YouTube and Google to make myself a good fit for this platform. I enjoyed the struggle. Even if you tell me to start anew, I want to get back to my past!" 
His becoming of extraordinary from ordinary is the sweetest memory of his career. Indeed, it implies a beautiful struggle, a footstep to follow by heart! 
Specialty of Mahfuz Alam
Mr.Mahfuz Alam is an admin support specialist. In brief, he specializes in –
Administrative Support

Data Mining &

Web Research 
Look, he has secured some of the trendiest skills to do his business. He has been serving his clientele for a long time. Now he has some fixed clients who assign him again and again. So you should also know yourself and simultaneously study the market to acquire at least a few of the most effective skills to please your clients. Moreover, Mr. Alam suggested keeping pace with the market trends and latest tools. Unless you do so, you will just fall behind. Going up step by step demands these things.
Necessary Skills for Alam's Niche
He says, "Well, I can show you the way simply. You should have the following things to become proficient in my category:
Administrative Skill

Web Research skill

Data Mining Skill

Problem-solving Skill &

Communication Skill 
Why Freelancing?
This is a common but crucial question for a freelancer who successfully has turned into a mentor. He says,
"From my perspective, it is a wonderful profession to be a successful man at an early age. In this profession, I have the freedom and time to do anything. So I can use my own ideas to do other business and fulfill my dreams." 
From his precisely beautiful words, we can understand that freelancing is the only profession that blesses with such freedom and flexibility. With the progression of the internet and technology, nowadays the most progressive professionals are tending to freelance module jobs. You know a recent study says, around 39% of the workforce of the United States does work through freelance mode. The people want to get rid of the 9-5 working boundary, the conservative and Muslim women who just crave for serving from home now happily living with freelancing. A father can easily look after his children, a mother can nicely balance her family and job through this. Else, a student can earn to meet academic and other financial needs, take care of family and friends to some extend by outsourcing.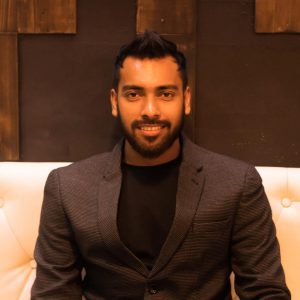 The Struggle
It is actually hardship that makes a man. Today's Bangladeshi freelancers can't even imagine how difficult it was only a decade ago. How poor was the net speed! Nevertheless, some stubborn persons were highly perseverant. Otherwise, we wouldn't have found such mind-blowing freelancing stars in our sky. Mahfuz Alam is one of them. Let us listen to him, how hard was his journey with a low configuration laptop and poor internet speed. 
"At first, the journey was very hard. I had to struggle with my low configuration laptop. The net speed was formidably slow! Moreover, being less skilled it was really very difficult for me to get a project in oDesk. But I didn't give up. I tried to learn new skills every day. After a long time finally, I got some small projects. Primarily I was working on a part-time basis. After surpassing the chapter I took it as my full-time profession."  
His Inspiration
Interestingly he has no single inspiration. He rather takes pride in other successful freelancers of Bangladesh. He says, "You see there were dozens of high-profile freelancers around me. They were far more demandable in marketplaces than many of the Europeans or Americans. They made me believe that as a Bangladeshi I also can do it! And today things are quite evident. Now you have Bangladesh as the second-largest freelancing source of the world!" 
Favorite Marketplace & the Why
He works in Upwork. He also recommends other marketplaces like Evanto, Fiverr, Toptal, etc. But as a proud Upworker, he doesn't think of an alternative till now. He says,
"I see Upwork as the most reliable platform. There is a 'payment verified' option. You don't need to worry about payment if you accomplish a task according to your client's instruction. If you just can settle here, you don't need to think about typical full-time private jobs at all!" 
Tips for Keeping Clients Happy
He says, "When you are a service provider nothing is more important than keeping your clients happy. I believe only 'quality work' can keep clients happy. And good communication skill is the key to build up a long-time relationship." 
Personally, Mr. Alam treats his clients' success as his success. He leaves no stone unturned to satisfy them. He cares for their concerns and remains conscious of his reputation. 
Three Tips for Newbie
⮚ Build portfolio: Be very careful to set your profile in a marketplace. Think you are decorating a shop to attract clients. Do it as detailed as possible. Try to see it from the clients' perspective. Dare not post a selfie in your profile picture. Also, do not add any expertise you don't have.
⮚ How to get clients: Take some time daily or weekly to look for new projects. When you bid, show interest in understanding the client's objective. Let them know your work plan for the project. 
⮚ Be productive: Always try to finish your project before the deadline. You must find out what works better to keep your production and motivation levels high and your planning organized.