Children do imitate, they imitate to learn. They don't feel shy and that's the reason for their effective learning. Interestingly, after having maturity we just add our creativity to that nature. We don't need to copy, but treat someone as an idol or example and move forward. So here we present such an example who has done something extraordinary and become an inspiration to grow up! He is Shahadat Hussain, a BUETian plus high-profile freelancer as well as a successful entrepreneur.
Eve of the Journey
Let us listen to him how was the beginning of his journey.
"Well, I started as a freelance graphic & web designer early in 2008 when I was studying at BUET (Bangladesh University of Engineering & Technology). I was in 3rd year. By then I had experienced a graphics design course. While completing that course I fell in love with graphic design. I got A+ on that course. And gradually was getting very good at it! 
Then I thought to give this improvement a professional look. I was practicing a lot and looking for opportunities to get paid. One day, a senior brother from the CSE department offered me to work in his team as they needed a designer. I promptly joined them and thus started my freelancing career." 
He started his career as a freelance designer and continued to do so up to early 2014. Then he started his own agency and now it's going on! He is the founder, CEO, and design lead here. They design, build and sell website themes, templates, plugins, etc. These are basically WordPress based products. They sell those products online, and also provide UI/UX (web & mobile) design services to clients.
Some Do's to Attain this Niche
He thinks, to become a successful freelancer in this category one should master the related skills. This is the prime requirement. Mr. Hussain explained this way… 
"If you want to be a freelancer in any sector like graphic design or programming or digital marketing or anything else, you must learn & understand the modern standards of the respective field. You have to be an expert in relevant tools, follow the latest trends, and so on. Without achieving strong knowledge and expertise it will be foolish to start bidding on projects. Even if you start working on projects you will face difficulties completing them perfectly. You will deplorably fail to satisfy your client! So learn first, then start freelancing."
On Branding & Project Management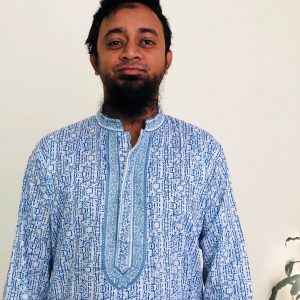 A freelancer is a 'one-man army'! So you must be good at communication as well as branding. You have to market your skills plus experience, reach out to project owners for jobs, convince them of what values you can add to their projects to accomplish the project eventually. And of course, you have to perform the project well, manage it from beginning to end. We expected a broad answer from this egghead, experienced freelancer. 
He says, "Look, you must communicate well during the entire project, send updates regularly, and deliver it perfectly to the project owner. Likewise, you should treat them as friends and seek long-term relationships. In need, ask a lot of questions to give your best and make clients succeed. Moreover, your online presence will be your lifeline. It includes your compelling profiles at various marketplaces along with professional-social media activity. You will be sharing your experience, success as well as understanding through those platforms. All these will result in goodwill which is so important in the freelance business."
Then he came to the point regarding management… 
"I see, very often a freelancer uses tools for his major works like design, development, or marketing. I mean he does not use proper, updated tools and that leads to poor management of his projects. So he must emphasize using advanced and effective tools. Then it will be a professional approach, okay! Clients will evaluate your professionalism and reward thereby."
A Notion on the Payment Process
He also thinks a freelancer must ensure that he gets paid, he does not get ripped off. Mr. Shahadat gives some directions for us. 
"If you are not working in any marketplace, don't forget to make an advance payment. Also, draft an agreement paper and sign that along with your client before starting the project. The agreement must outline the scope of the works, payment terms properly."
He further says, "And for example, even if you are in a marketplace like Upwork, be clever. Bid only on those projects that show the 'payment verified' phrase!"
Why Freelancing
This was a tricky question from us! There is a hype in our country nowadays that freelancing is better than a full-time job in many terms. It might be true for a few factors. But at the same time, it's not true for some other factors. In short, skills are the most important. 
He replies, "If you have the skill along with a good manner you can succeed in freelancing, a full-time job, or any other business.
That being said to answer "why freelancing" I must say, its main benefit is flexibility. A student cannot attend a full-time job, but he can do freelancing aside from his studies. A full-time job holder cannot attend another job, but he can do freelancing. Also, many people who do not want to be confined to typical office jobs can choose to freelance."
In countries like Bangladesh, freelancing can be a good source of earning. Freelancers can contribute a better amount of remittance through freelancing. And this is a reality now. 
He argues, "See, according to an Oxford research, Bangladesh is the second-largest source of freelance in the current world! No matter if you are from a town or village, from English medium background or Bangla you can rock here! You can contribute a lot to the national economy."
The Optimistic
"I'm cent percent optimistic! But provided that you have to have some tremendous skills. If you are very good at your niche along with a pretty communication skill you can attain clients globally." 
It's true, chances are very high to earn a handsome amount. We have seen a lot of freelancers earning thousands of dollars for many years. Some of them are now successfully running their own businesses. 
Let us listen to him, "By the grace of Allah I have achieved it to some extent. Through freelancing, you can dream to start your own business, be an entrepreneur, and do something on your own. This is the best thing a freelancer can achieve. It is more than money or pride!" 
Indeed it's an achievement and a matter of satisfaction. He has become a business owner from a regular freelancer, created job opportunities for others. One can easily start freelancing with the same goal and dream.  
Hardship is a Part of Life
His journey was hard and disappointing. He had to struggle a lot. At the beginning of his career, a few projects got canceled after he won them. Because he could not complete them properly. He had mistakenly taken those projects without having enough skills.
He regrets, "I firmly suggest my fellow freelancers, don't make this mistake, please! Marketplace doesn't see your face or your university brand, rather skills."
Anyway, gradually he mastered the necessary skills and also refined his project procurement process. Then he dared merely those projects that were within his capacity. This resulted in huge success as he was completing the projects smoothly and getting paid well.
He was extracting more from his memory, "Certainly, there were some obstacles like fluctuations of projects happened regularly. Sometimes there were enough projects and sometimes were lesser than the expectation. Besides, there was the issue of missing deadlines. Oh! That happened very often. I missed deadlines a lot. And it hurt me very badly. Because of that idleness, I got paid lately. The dirtiest thing is, it spoils your goodwill."
People should learn a lot from their mistakes. Get in touch with Shahadat again. 
"I decided to start his agency in 2012. I started getting a good number of projects. But my decision was not very wise as I had no good plans. I was getting projects and completing them by my team and myself. But as I did not have permanent clients my rate of getting projects fluctuated formidably. In 2013 I stopped my startup, with a promise to myself that I would plan well and return to business stronger than before. Finally, I started my agency called "DroitLab" in 2014 which I am running successfully till now."
Inspirer  Needed Inspiration
There's always an inspirer behind every successful person. Mr. Shahadat expressed his gratitude without any hesitation. Let us quote him directly. 
"My inspiration for freelancing was the brother from BUET with whom I started my freelancing career. His name is Zahidul Islam. I learned a lot from him. Even though he is a programmer and I am a designer. 
As entrepreneurs, my idols are Kawshar Ahmed, Founder & CEO at Themeum, and two Co-Founders of WeDevs – Tareq Hasan and Nizam Uddin."
His Favorite Marketplaces
Currently, he is working in Envato (as a product seller) and Upwork (as a service provider). He has rich profiles in both of them. He is an Elite Author in Envato. Now Shahadat is a Level 9 seller and has sold products worth $400K+. Also, he has earned $200K+ in Upwork. But he doesn't take many projects now since he remains too busy working on their own products.
Tips to Make Clients Happy
He enthusiastically began to speak on this. Again, let us quote in detail.
"Put yourself in your client's shoes, oaky! The client is paying you for doing the work. So he expects the best possible results. To understand his mentality and position, put yourself in his shoes. Imagine if you were the client what would you expect from your service provider. Then you will get the answer of what to do, how to do it.
And don't brag. Be honest. Complete the work perfectly. Never deliver low quality work. In case of any problem, seek additional time. But never compromise with quality. Take projects that are within your domain as well as expertise. Now complete them perfectly. Don't hurry to deliver the work for getting paid. Rather complete the project with care, maintaining the highest possible standard. Your client will be happy, even he can give you a tip/bonus and he will come to you again and again. Clients' or buyers' satisfaction is bigger than dollars. Their feedback i.e. recommendations will play a big role in your freelancing career.
And my third tip is- be precise and subjective at the time of making your agreements. While trying to make your client happy, don't overwork. Don't give the dishonest clients any chance to rip you off. To avoid it and to make your work worthy of your efforts, always make an agreement with the client outlining project scopes, deadlines, payment terms. Now this will keep you safe. How would this satisfy your client? First, he will realize that you are professional. Then when there is an agreement and you deliver the work accordingly, the client will be happy as he got what he asked for, paid for. A win-win situation will be there for both you and the client!" 
Exclusive Tips for the Newbie
This successful entrepreneur suggested the beginners 3 things to follow:
Most importantly, to learn the skills of the desired field you have planned to work on. Read blogs, articles, watch videos, and follow the tutorials. Learn from the experts, and so on.

Not to jump into working or bidding on projects without getting skilled properly. It will seriously hamper your career. You might get frustrated very early.

And to be professional enough to work in a marketplace. If you express unprofessional attitudes, you won't be able to survive let alone earn goodwill. Your country's image gets shattered too! Your professionalism also includes the broadness of having criticism. You have to be a self-critique. At the same time, you should learn to take clients' criticism positively. The more you learn this, the more you will rock!