No, we are not talking about any naval might! Rather how reliably Bangladesh has become the world's second-largest freelancing source you will have a clear testimony knowing about Fleet Bangladesh. At the same time, we see how this much-talked personality, Khairul Alam has been an icon for others. To keep pace with time, along with the garment sector, BD is running faster with its outsourcing industry, securing huge remittance for the country's welfare.  And entrepreneur like Mr. Alam is contributing a lot inspiring many in this fast-growing sector. He has become a remarkable figure and we are proud to present his story before you! This giant IT body named Fleet Bangladesh is now a name of new hope by his tremendous endeavor. It has already set an example in the country's freelancing arena. 
You know in outsourcing, agencies can meet greater needs faster, smarter, and more professionally than some individual freelancers. For this, many of the clients do prefer agencies.  So as an egg-head, experienced freelancer Mr. Alam had aptly opted for setting up his own agency. In 2018, he established Fleet Bangladesh. In fact, it was a new dawn for the country's IT sector. 
Eve of the Journey
Khairul Alam started his freelancing journey to meet his educational expenditure. He, unfortunately, lost his father early. There was a mount-like of pressure upon his head. So as soon as he completed BBA, he joined the PHP group, got posted in Chittagong. But the huge potential he saw in freelancing during his student days couldn't forget for a single day! He developed an endless passion for freelancing by then. Therefore, he used to attend his full-time office in the day and freelance at night. He says, 
"After joining Nitol Motors (corporate sales) I had to attend 9 am-5.30 pm office. But my affection for freelancing never decayed. Getting back from office, I used to sit with my laptop and work up to 2-3 am for my clientele!" 
So, this was the zeal that eventually drove him to risk his Nitol Motors job. Someday he left the job with a dream of doing something exceptional by freelancing. With a view to reigning over the freelancing Bay of Bengal, he established an agency named Fleet Bangladesh. Perhaps you agree to one thing that this sort of zeal or affection is not only about money, rather a will to contribute to the people!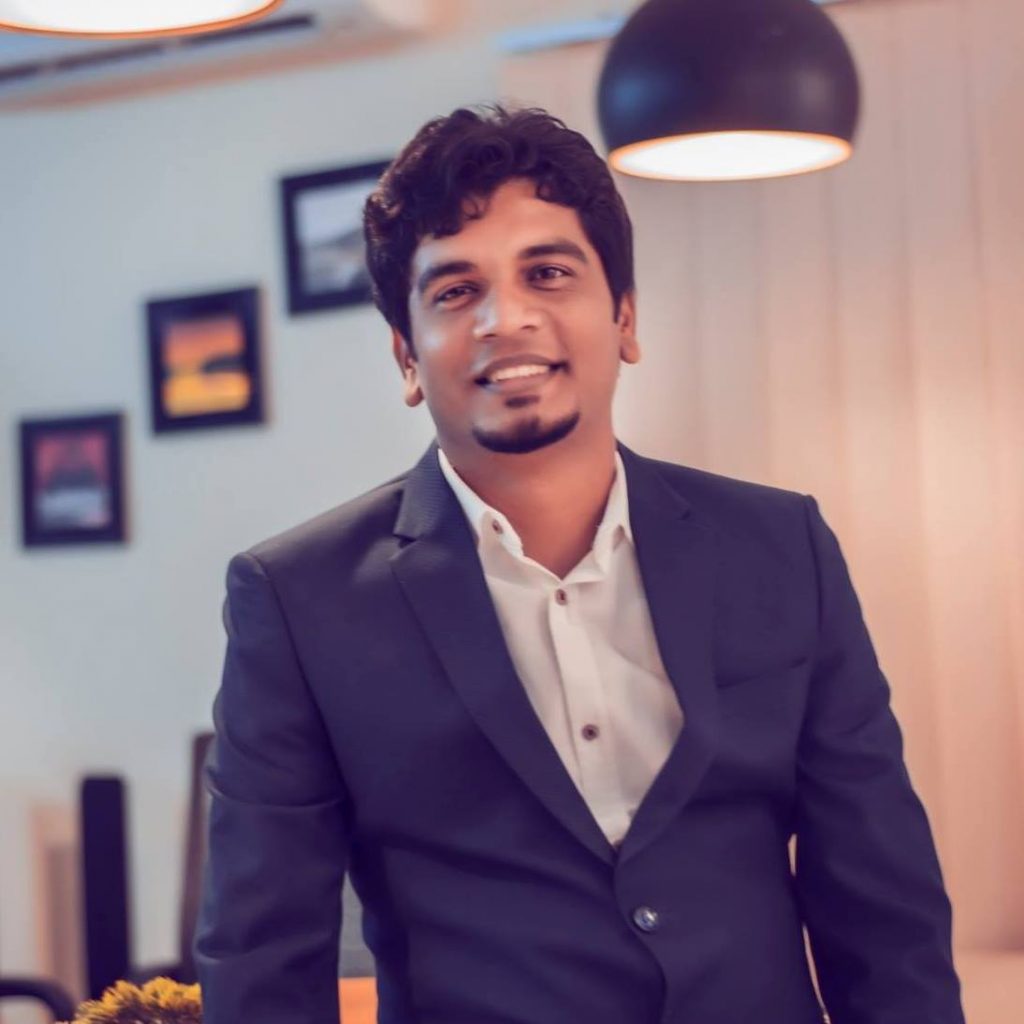 Willpower Leads to the Exception
Initially, Khairul started his agency business merely with 10 people. Now the number is 500 plus! There are permanent employees along with many contractual. The young entrepreneur has done something really exceptional. Outsourcing or remote job wasn't and is yet to have perfect social status in our country. Like Khairul's Rajshahi, thousands of people were and are jobless. Thence his passion was to do something exemplary for the young, educated people. This strong willpower has led his Fleet Bangladesh to a unique height today. Apart from providing service to world-famous Amazon, Walmart and eBay Khairul works with more than 300 institutions presently. Amazon Vendor Management, Fulfillment by Amazon, Amazon Private Level Product, Walmart Store Management, and eBay Store Management are among the substantial services Fleet does provide. 
A Hub of a New Hope
Khairul Alam left his full-time corporate job in 2018, because he dreamed really something big. And all the successful freelance business magnets do know how to treat their employees. In fact, what Khairul is doing for his employees is exemplary. He says,
"I prioritize doing more for my employee rather than for myself. Because I know it will benefit me at the end of the day. However, most importantly, doing something extra-ordinary for people pleases your mind! "
Let us go through what he exactly does …
It won't be exaggerated to say that he does treat them like his own relatives. You know how? For the well-being of his staff, Mr. Khairul has ensured insurance, provident fund, medical bill, foreign tour, team bonus, yearly bonus, performance bonus, and some more! In case of good performance, he rewards them with iPhone, bike, domestic tour, five-star hotel entertainment, etc. Another beautiful thing he ensured is Hajj-fund for the below 30 employees' parents! This is unimaginably amazing from a private job provider in Bangladesh, especially from a freelancing agency! 
Overall, Fleet Bangladesh has created a homely atmosphere in the office. This sort of ambience makes people believe that they are an 'inseparable part' of the company. This way as an entrepreneur Khairul has set up an instance in the outsourcing history of Bangladesh. 
Defeating Challenges & Despair
According to Khairul Alam, for them the most critical challenge was load-shedding. Another challenge was the poor internet speed. However, he is very pleased with the present situation. And the reality is just before us. You see, now we have enough power plants along with the 4G internet speed! Else, since the Fleet BD and Khairul Alam's personal story are inseparable we should learn about his beginning days. 
Before reaching this prosperity, personally, Khairul had to struggle a lot due to the financial crisis. But he could develop a progressive attitude towards life. He could and can take newer things as a challenge. After getting admitted to a private university he began searching for online jobs. He wasn't even solvent enough to buy a computer. So he used to utilize the department's computer lab to enhance his outsourcing knowledge and skills. Let us tell you about his maiden online job experience. Khairul got his first-ever job at Freelancer.com and had a bitter experience as the client deceived him. But he didn't let the despair defeat him, okay! Very soon he left Freelancer.com and joined the then Odesk which is now Upwork. There his first earning was 14 thousand taka for a database job. Then the second project blessed him with 30 thousand taka. Thus, he began to earn more and more. From then he didn't have to look back anymore! 
A great entrepreneur lies in a stark freelancer. No matter you treat him as an entrepreneur or a sole freelancer, you must have many things in him imitable.
A Bigger Dream for the Betterment
A lot of young educated people are roaming in Khairul's district, Rajshahi. He wants to do his best to alleviate unemployment. He says,
"I can see a large number of young people are jobless, unutilized. I have a dream to convert them into resources."
He wants to ensure a standard-civic-life for his staff so that they can give their best which will result in the country's betterment too! This is the best Khairul believes that he can provide. And this is quite evident as we see many of the Rajshahi University graduates are having jobs in his agency. Many of them are from Rajshahi. If this type of entrepreneurship goes on in every district Bangladesh will be rich very soon. 
Award-like Achievement
Fleet Bangladesh has secured a unique height. You will be glad to know that being pleased with their service some American clients have had a visit to their Rajshahi office. This is indeed an uncommon achievement! Watching their mind-blowing success, the state minister of  ICT Junaid Ahmed Palak and Bangladesh High-tech Park MD Hosne Ara Begum has agreed to facilitate Fleet Bangladesh. Both of them cheerfully agreed to give them a floor in the Bangabandhu Sheikh Mujib High-tech Park. It aims to create a space where around 500 people can work together. 
However, Fleet and its CEO Khairul Alam don't think it enough. They want to go thousands of miles more. That much where Fleet Bangladesh will be looking like a star!