We aspire after jewels that we can manage from nature. They have no creativity although. But we humans can be jewels by our creative deeds. And this way we can become more demandable than jewels. Are you yet to believe so? Well, you can better be convinced if you get to see Mr. Jewel Rana. Freelancer Jewel Rana is a sheer example of that. Here we will be covering his freelancing journey for you. Hopefully, you will have enough material to get inspired and to feed your head as well. 
The Eve of the Journey
Mr. Rana stepped into this career in July 2014. He dared to join Odesk which is the previous version of Upwork. It was that time when only a few of our country adventures a new universe. Rana was one of them and he went through a hard time in the beginning. After surpassing the chapter he eventually got selected to work for 2 different companies at the same time. This was his start-up as a remote worker.F
Specialization
Mr. Jewel Rana is an accounting expert. He is 'a boss' of Quickbook. Now he is a high-profile freelancer at Upwork. Besides, he has a team that covers two big corporate houses, one from Europe and the other from the United States of America. 
Skills Needed for this Category
He opines that being an expert of accounting related software like Quick-book is a must to freelance in this category. He also thinks that if someone is academically from the accounting department that will be a plus. 
He says, "Even if you are not from an accounting background, that's not a problem. Look at me. I'm from a mathematics background. I took the help of online tutorials. And trust me, it helped me just like a beloved teacher! If you have the will, the whole world helps you achieve what you want. So if you really have the passion just google or search at YouTube by proper keywords."  
Why Freelancing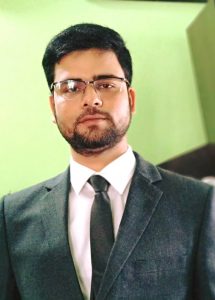 According to him, freelancing is the most pragmatic form of working. It's true that some decades ago no one could believe this. But now this is a reality. For example, approximately one-third of the US workforce is working through this module. Anyway, he told his own reason to enter this profession. 
He says, "From my student life, I wanted to do something freely. I mean something exceptional. So when I heard of outsourcing I left no stone unturned to become a part of this. Actually, my desire was to serve and taste freedom in the profession. Only freelancing could provide that. Though not stable, however, I found it as the most flexible type of earning. See, I can work from anywhere, just provided that I have my laptop as well as a moderate internet connection."
He additionally says, "Now I can enjoy my life. There is a splendid balance between my family life and professional life. Even my govt. and non-govt. job holder friends do envy me!"   
Remembering Hardship
Aside from being a rich-profile freelancer Rana has an agency of his own. Now personally he earns four digits per month! He struggled a lot to reach this position. He says,
"During my student life, I had to take a heavy amount of money from parents to meet my semester fees. It saddened me a lot! So after creating an account at Upwork, I used to bid night after night to get good jobs. But I could not secure any project in the first six months. Can you imagine how frustrating it could be? However, I didn't leave the race. And Alhamdulillah, now I'm a proud freelancing business person taking care of my family, friends, relatives, and needy people as well." 
Inspiration
A senior brother named Jahidul Islam Jahid is his biggest inspiration. Jahid is also an established freelancer whom he treats as his idol and teacher. 
He says, "I'm so grateful to Jahid bhai. Earlier I used to work under his team. He taught me from scratch. I wish every newbie had a great guide like him!" 
Favorite Marketplace and Why
Upwork is his favorite marketplace. He says, 
"This helped me change my fate. This is a reliable platform. You will have payment protection, decent clients as well as a truly professional environment herein Upwork. It is indeed a prestigious platform."
Tips for Satisfying Clients
✔ Be loyal to your clients. It will surely reward you. Someday you will see that a big corporate house is knocking at your door just due to this very virtue.
✔ Be honest with your job. That means just try to give your best to make your clients succeed. Thus you can serve the world with what you have and the clients or buyers will also be proud of you.
✔ And please, learn and must maintain professionalism. Attitude matters a lot, mind it.
Tips for the Newbie 
✔ Select your niche first. Fix whether you want to be a web developer or graphics designer. Never mess up. Go and start with only one. You will rock! 
✔ Get mentally prepared to face your society. Still, our Bangladeshi society isn't mature enough to treat this profession as a profession. Freelancers are facing barriers while marriage and in other social spheres. So prepare yourself in a way that you along with this business can get its proper dignity.